Death Proof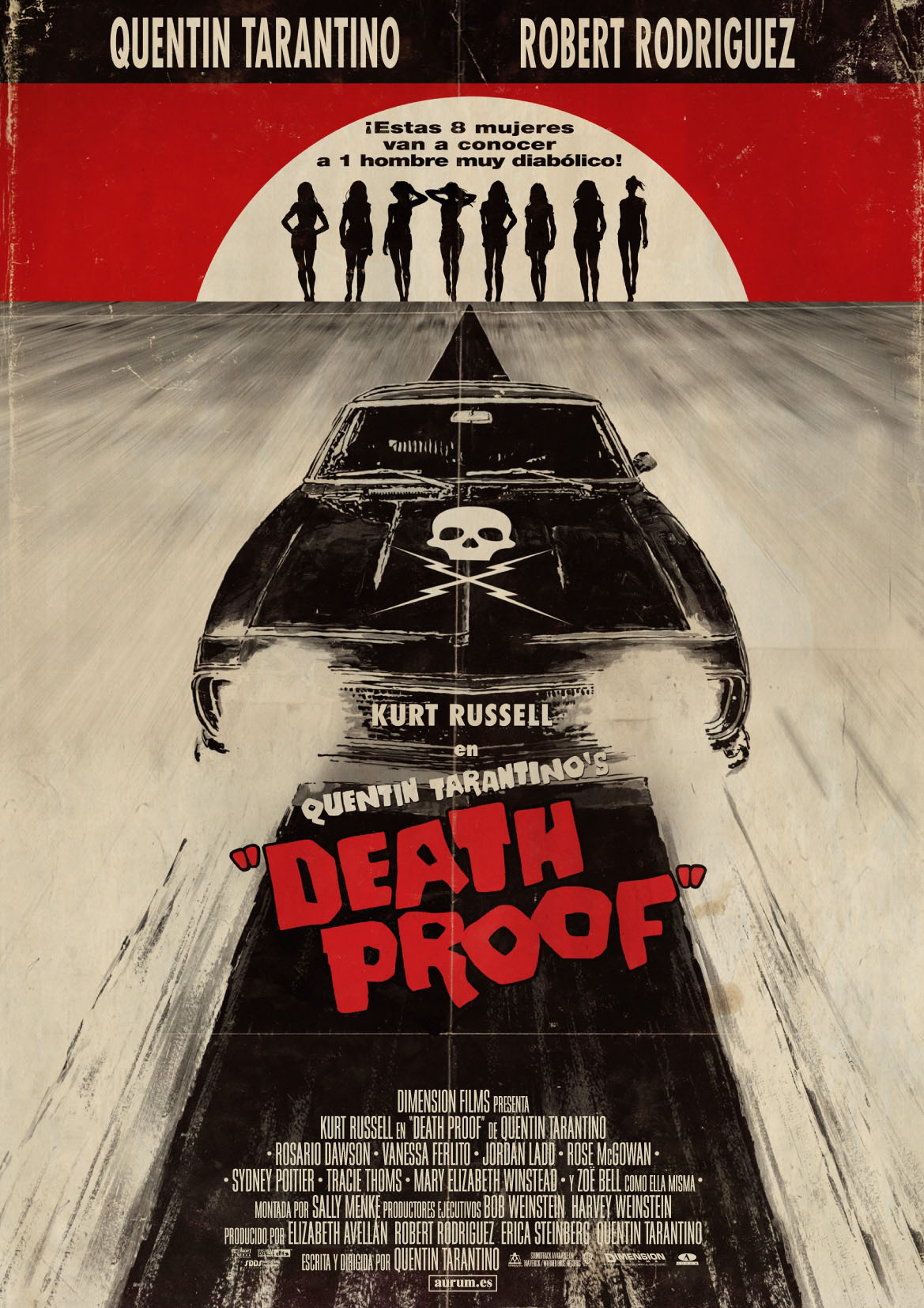 Death Proof was a 2007 action Thriller directed by Quentin Tarantino. Although much more extravagant than something I would be prepared to produce the film contains similar ideas such as following and intrusion of privacy as well as various psychological aspects. The film follows two stories of two sets of girls both who are attacked by a villain with a 'death proof' car. The reason this film inspires me so much is it illustrates the idea of revenge and also shows 'the bad guy doesn't always win' whilst still showing downfalls of the protagonists.
What does this film suggest about Thrillers?
Wide range of victims with one major antagonist

Tension building

Isolation

Females as victims

Action
From this film I am most inspired by the idea of dramatic irony; the fact that the audience has more insight about that villain than his victims creates a feeling of frustration within the audience. This places the viewer within the film. Furthermore I like the twist on conventions and how african-american black women defeat the villain who is a grown white man giving power to the minorities.